Did you know that "I" names for hurricanes are the most-retired storm names? Having lived through Ivan (2004), Irene (2011), Irma (2017), and Ian (2022) and they passed near or through Florida, I can believe it. Now it looks like Idalia could be added to that list.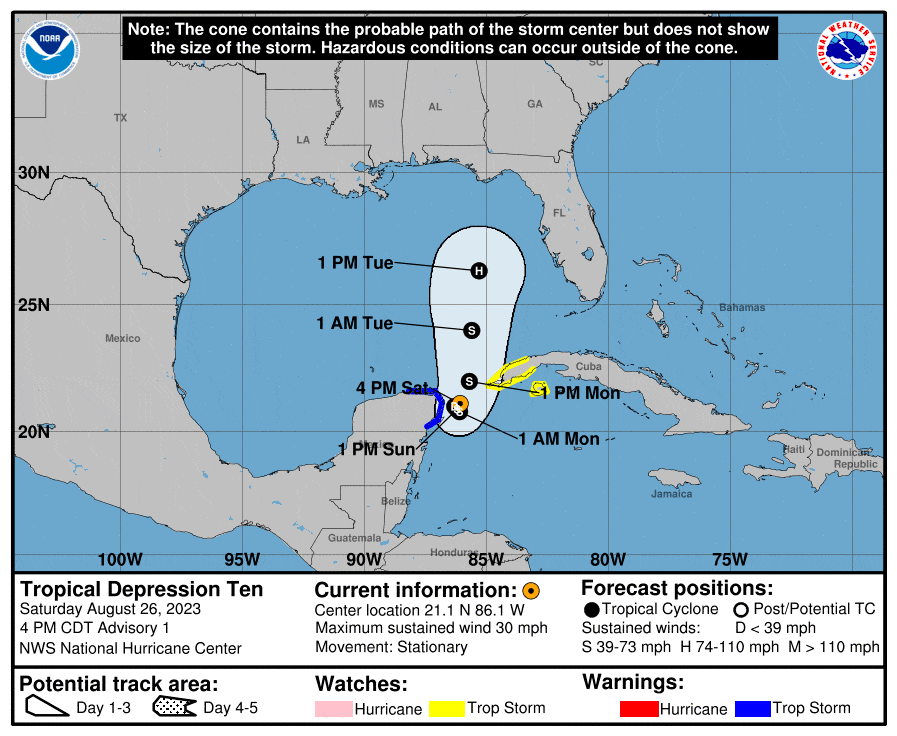 Early on, it looked like Idalia was going to come right through the Tampa Bay region. But as the storm progressed it became apparent it was going to make landfall in the northern part of the state. My office was closed on Tuesday and Wednesday so I had plenty of time to prep the house and then just ride out the storm. The wind and rain really didn't start until around 1:30pm on Tuesday and then continued overnight into Wednesday. Overall the effects were not that bad here (in fact, it rained harder today (Thursday) then it did at any time during the storm). By late Wednesday afternoon it was sunny again (though still breezy) and I was able to get out and clean up the yard (only 3 bags plus a can of debris and two bundles of broken palm branches I had to saw down). I recorded about 3″ of rainfall in the pool and never lost power or internet.
Another bullet dodged.