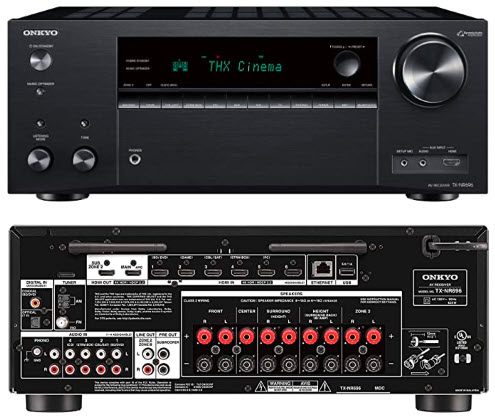 It's hard to believe I've had my Pioneer Elite VSX-24TX for over 21 years. That's probably a personal record for me using a single piece of electronic equipment. It's served me well over the years, but alas recently it's been having problem (the outputs weren't working reliably, it would take a few power cycles to get them to click in) so I figured it was time for a replacement (it's so old it doesn't even have any HDMI jacks, just component and S-Video!).
Since I skipped the Blu-Ray era (never bought a player) and last year cut the cord and left my TiVos for streaming, I really don't have any video equipment connected to my primary TV. The old DVDs I still own I could play on a PC if I needed to (but honestly all of that stuff is available via streaming now anyway) and the old Wii is connected to a TV in the guest/exercise room (but that's hardly used as well). The receiver is mainly for audio: surround in the family room for movie watching or playing some vinyl, and a second zone outside by the pool for playing music while swimming (or having a party, once that becomes a "normal" thing again).
My primary requirement was multi-zone, plus modern extras like voice assistant support, Bluetooth, networking, etc. After performing my normal online research and comparisons, I selected the Onkyo TX-NR696.