Last weekend, TiVo officially released their next-generation user interface, code-named Hydra so I used the Early Access Request link posted by TiVo_Ted on the TiVo Community Forums to upgrade my Roamio Pro so I could check it out: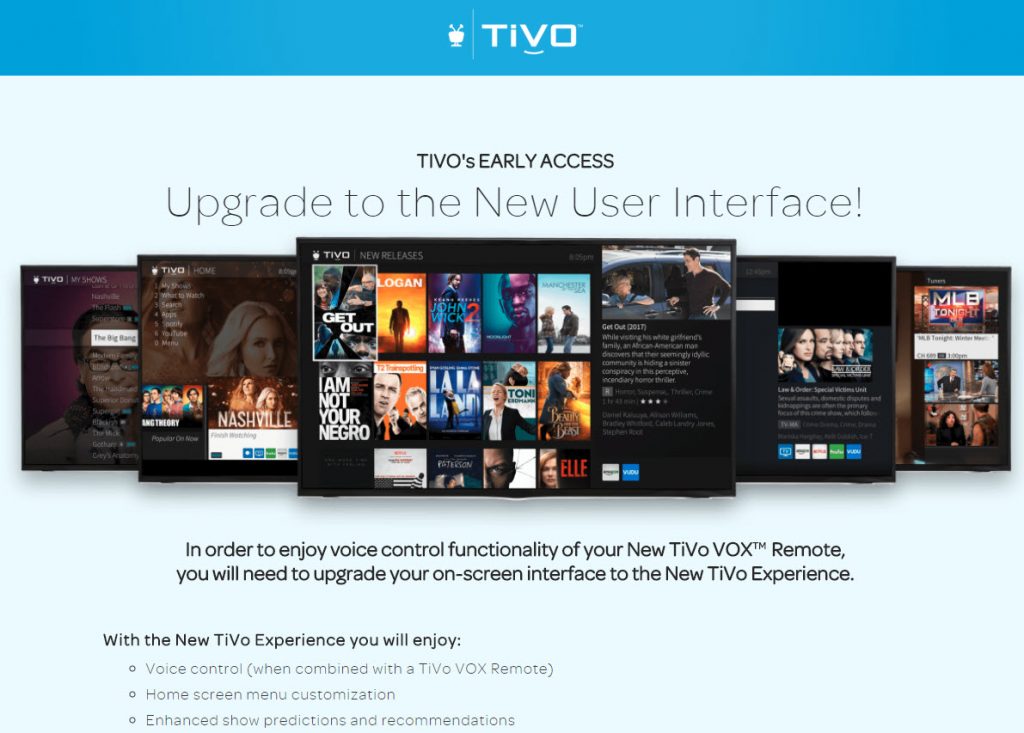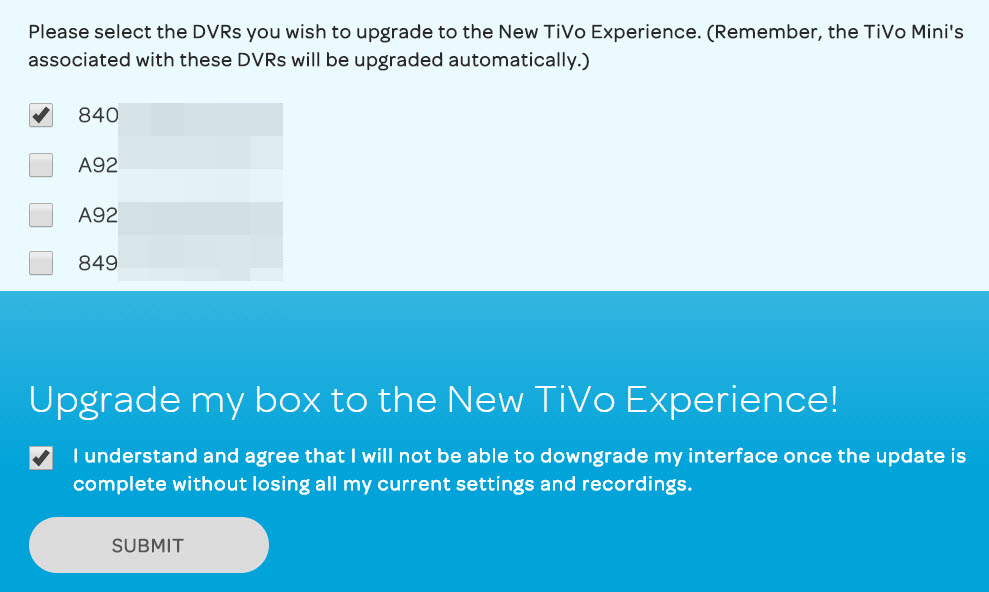 A few hours later, my box had upgraded to 21.7.2.RC7 and the next-generation UI: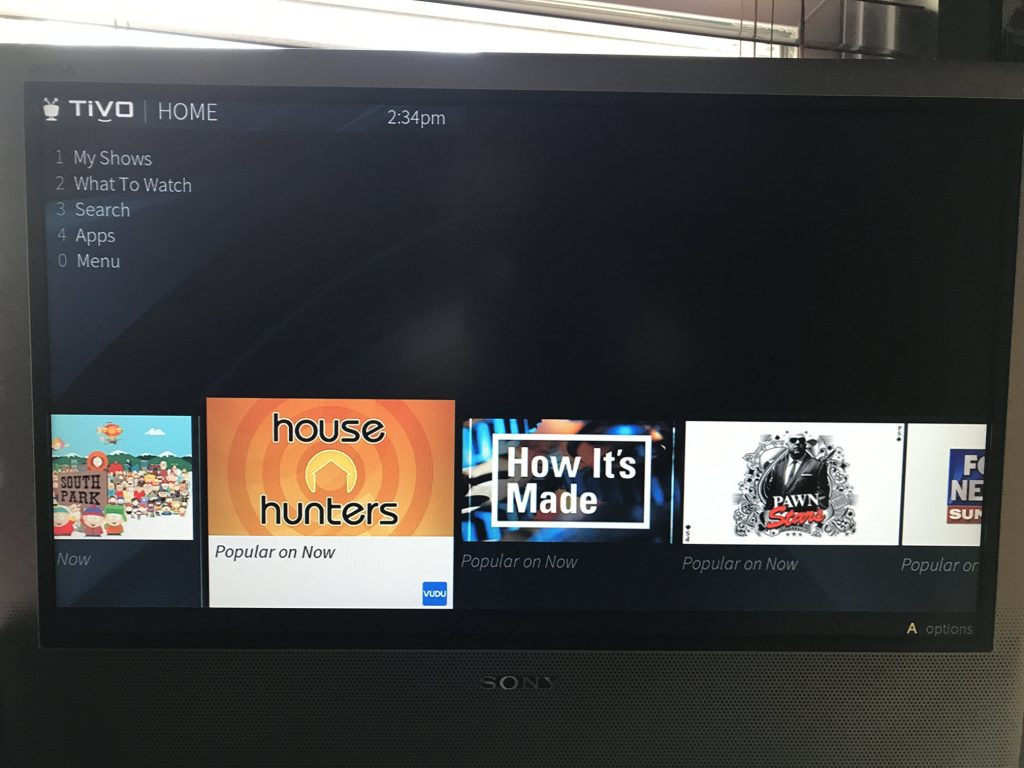 The new navigation structure and screen layouts are going to take some time to get used to. I have a lot of TiVo-related muscle memory that no longer works (like using Left to go back a screen, or pressing "1" on TiVo Central to jump to OnePasses, etc.). Think carefully before upgrading your own box(es) to Hydra … if you want to go back to the "classic" UI it will involve a complete reset of your box, which means you'll lose all recordings, settings, etc. Ouch.
Mainly the reason I upgraded one of my boxes was so that I could start updating my Alexa skill for the new UI navigation. I'll post more opinions once I have more time to play around with Hydra.