Tears. Cleveland is used to that, although for 52 years they've been salty. The sports history in that town is more than ready to welcome a new addition. From The Fumble to The Drive to The Shot, there is finally something to hug: The Championship.
Unbelievable. For the first time in franchise history, the Cleveland Cavaliers are NBA Champions, defeating the Golden State Warriors 93-89 in Game 7 (the first time in NBA history a team has come back from being down 3 games to 1 to win it all). Finally the networks can update this graphic I seem to see every year one of our teams is in the playoffs: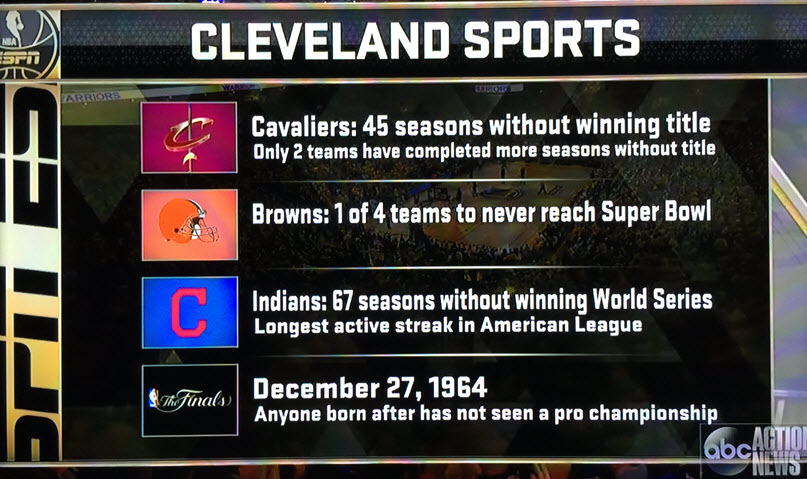 Now they can finish "Believeland." Congratulations, Cavs, and thank you!