For the third time in a row, my Cleveland Cavaliers are the Eastern Conference Champions!  They'll face the Golden State Warriors in the NBA Finals, also for the third time in a row: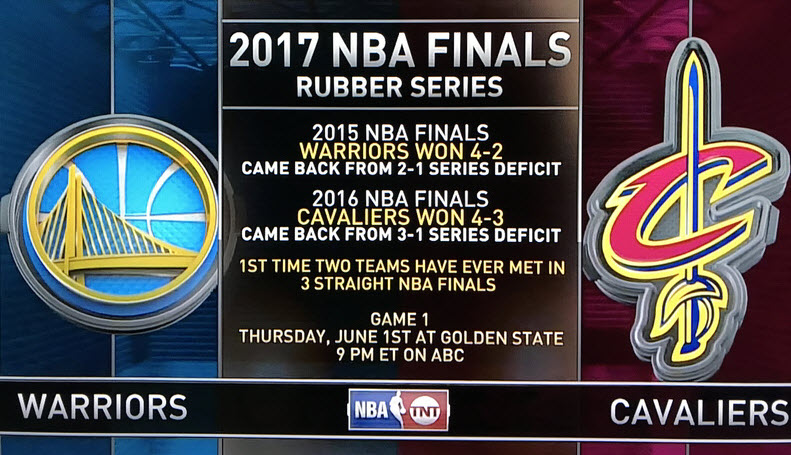 Game 5 against the Celtics was amazing (almost as amazing as Game 2 where they crushed Boston by 44!) and saw the Cavs set franchise records for playoff points scored in a quarter, half, and game. Lebron James also passed Michael Jordan as the all-time playoffs scoring leader (5,995 points).
I know there are probably people that are sick of this match-up, but now they know how I felt when for years it seemed like it was always the Lakers, Bulls, Spurs, or Heat. Now it's my team and I'm enjoying every minute of it while I can.
Go Cavs! Defend the 'Land!