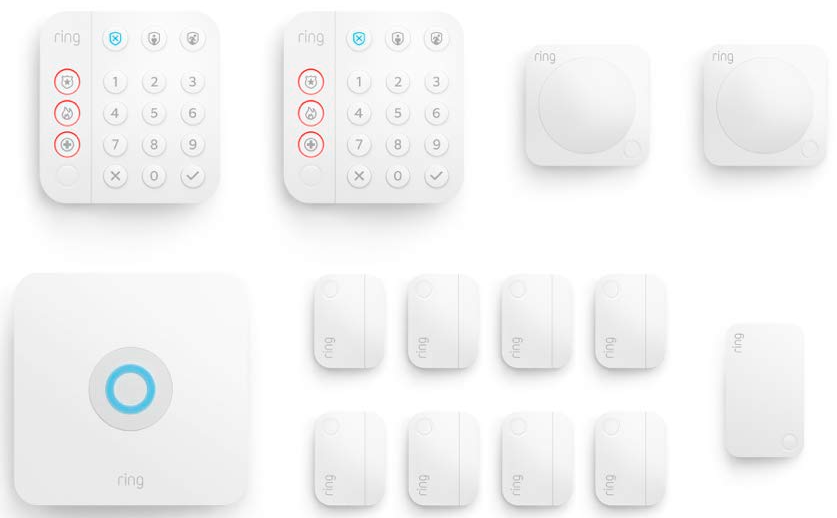 2021 Home Security/Home Automation Re-Design [ Part 1 of 3 ]
I've been an ADT customer for almost 20 years. When we moved to Florida in 2001, our house already had a hard-wired alarm system put in by the previous owners so subscribing to ADT's monitoring service was one of the first "utilities" we set up (along with the normal electric, water/sewer, and TV/internet). Over the past two decades we'd added more sensors/zones, switched from the old copper landline to cellular connection, and of course the big upgrade to Pulse back in 2011 that started my interest in home automation.
Unfortunately, the past few years have seen constant rate increases for ADT's already expensive monitoring service, with little updates or new services being added to Pulse to justify the expense (rumor has it they are also pushing customers away from Pulse to Control). Additionally, we'd been experiencing an increase in false alarms being triggered by window sensors (ADT support: maybe the wind shook your window? Me: I live in Florida and have hurricane rated impact windows, the wind is not shaking my windows), always seemingly in the middle of the night and even with fresh batteries in the sensors. Finally, earlier this year ADT experienced a two-week outage of their Alexa skill, during which I made several calls to support speaking with clueless representatives who wanted to send a technician to my house! This was the last straw. I decided I was done wasting my time (and money) with ADT and it was time to look at new options.
As you can tell by the title of this post, I chose the Ring Alarm security system.