Hey, just so you know ... this post is now about
6 years and 7 months
old. Please keep that in mind as it very well may contain broken links and/or outdated information.
Today is my birthday and while it's not as cool as past ones, there is a ton of stuff going on today.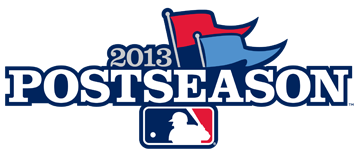 But the best gift is post-season baseball, and this year it's a mixed blessing. Two years ago, the Rays' push for October baseball came down to the last day. This year, the last day of regular season play on Sunday had three teams all fighting for the two AL Wild Card spots. My hometown team, the Cleveland Indians ended up clinching one of them but my current town team, the Tampa Bay Rays, ended up tied with the Texas Rangers. But last night, the Rays beat the Rangers 5-2 in the tie-breaker game in Arlington. The Rays now travel to Cleveland for another one game playoff, the winner of which continues on to play the Boston Red Sox in the ALDS.
That's right, my two favorite teams finished second in their respective divisions, are in the post-season, and they're playing each other in a single game tomorrow night. It seems like a win-win situation. My Indians haven't played October baseball since 2007 when they lost to the Red Sox in the ALCS. My Rays had eliminated by the Rangers on their last two October pushes in 2010 and 2011 (so it was a welcome victory in game 163 for multiple reasons). Either way, I'll have a team to root for when the ALDS starts on Friday. The Indians are my childhood team, and I still haven't lived in Florida as long as I lived in Ohio, so tomorrow night I'll be wearing Wahoo and cheering on the Goon Squad. Go Tribe!
As if that weren't enough Cleveland/Florida sports excitement, both my Cleveland Browns and Tampa Bay Buccaneers are dealing with quarterback controversies early in the season having recently benched their starters in favor of new blood. This has worked out better for my Browns (who are  now 2-2 and will be starting Brian Hoyer for a third time) than the Bucs (who've started out 0-4 and have now announced (leaked?) that Josh Freeman has ADHD).
Quite a first day of October! Oh, and thanks, Google, for the custom birthday Doodle! 🙂