Hey, just so you know ... this post is now about
8 years and 7 months
old. Please keep that in mind as it very well may contain broken links and/or outdated information.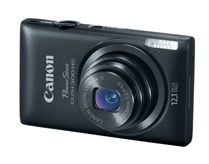 Six years after buying me a Canon PowerShot SD600, my wife got me a new Canon PowerShot Elph 300HS for Christmas. I'd been having battery issues with my old camera, and even the cheap replacements I had bought were starting to wear out, causing frustration when I'd miss shots due to "low battery" messages.
The 300HS is a 12.1MP camera with 5x optical zoom, a 2.7″ LCD screen (no viewfinders anymore!), and shoots 1080p HD video. The controls are almost identical to my SD600, so the learning curve was pretty flat and I was almost immediately comfortable with using the camera. It's slightly thinner and wider than the SD600 and I like the matte black, textured metal casing.
HD video is recorded in MOV (QuickTime) format, which is a pain since I like to keep all of my video in MP4 (but it's nothing WinFF can't take care of, just an extra step). My only gripe with video recording is that the microphones are on t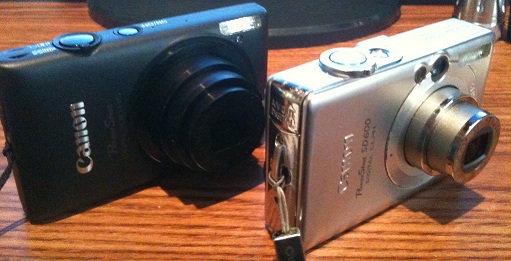 he top of the case (near the power button) so you tend to hear more audio closer to the camera than what you're actually pointing at. The video quality, however, is excellent. I don't see why I would use my mini DV camcorder anymore when I have HD video capabilities in such a small, portable package (and no tapes!).
This is now the third Canon PowerShot model I've owned in a row and it seems like every time I get a new one the megapixels have doubled: my A70 was 3.2MP, the SD600 was 6.0MP, and now the 300HS is 12.1MP. I guess that means around 2017 or so I should be getting a new 24.0MP PowerShot. 😉 (Update: actually, at the end of 2015 I ended up with a 20.3MP Canon SX710 HS, close!)
I do need to get a new SD card now, however, because the old 2gb one I had isn't a Class 6 so it can't handle the recording of HD video. It'll do about 45 seconds and then stop as it can't keep up with the amount of data being thrown at it.