Hey, just so you know ... this post is now about
11 years and 10 months
old. Please keep that in mind as it very well may contain broken links and/or outdated information.
It was a late night last night after the fireworks show, but I managed to meet up early with my siblings. We headed downtown to the Rock and Roll Hall of Fame and Museum.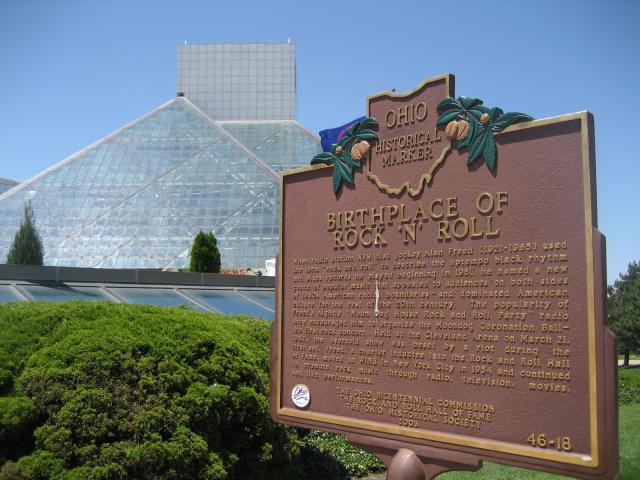 I had never gone to the museum while I lived in Cleveland … it was one of those things I figured I would get around to eventually. The exhibits were really cool, way too much to describe in a single blog post. My favorite things were the original hand-written lyrics sheets: it was neat to see the scratch-outs as the songwriter tried to find the perfect words. Did you know, for example, that Billy Joel's "We Didn't Start the Fire" was originally titled "Jolene" and had a totally different refrain? Some other personal favorites of mine included the piano that Ian Hunter composed "Cleveland Rocks" on, different early rejection letters to U2, and the Talking Heads memorabilia in the New Wave section.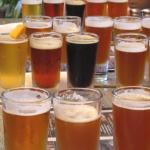 After finishing up at the museum, we headed past Progressive Field (formerly The Jake, or Jacobs Field) over the river to the Great Lakes Brewery for lunch, along with a quick trip across the street to the West Side Market. Mmmm … beer. 😉
After some more shopping it was back to the hotel for dinner and packing. It's back on the road tomorrow afternoon as we head back to Florida.