Hey, just so you know ... this post is now about
11 years and 7 months
old. Please keep that in mind as it very well may contain broken links and/or outdated information.
Happy Independence Day!
The rain moved out as forecast and today was beautiful … low 80s and sunny. In the early afternoon we gathered at my sister's and brother-in-law's place for a family photo. We couldn't find a local studio that could accommodate our large group (12 people) at a convenient time so we decided to do it ourselves in the backyard. It only took 4 or 5 timed shots with my mom's Nikon SLR to get the perfect picture of all of us.
We gathered again, later in the evening, at Clague Park in Westlake for fireworks. We had a picnic lunch sitting around on blankets and lawn chairs as the sun set. Of course, we had to have some fun with sparklers while waiting: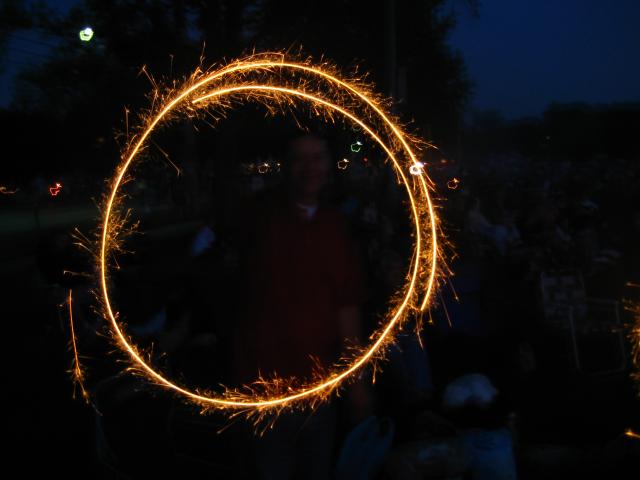 The big show was fantastic! It had to have been about 40 minutes and the grand finale was tremendous. I was able to get some cool shots with the "Fireworks" mode on my Canon PowerShot SD600, like this one: