Hey, just so you know ... this post is now about
2 years and 4 months
old. Please keep that in mind as it very well may contain broken links and/or outdated information.
With the devastation in Houston from Hurricane Harvey barely two weeks old, here in Florida we're bracing for Hurricane Irma, a Category 5 storm with 185MPH winds: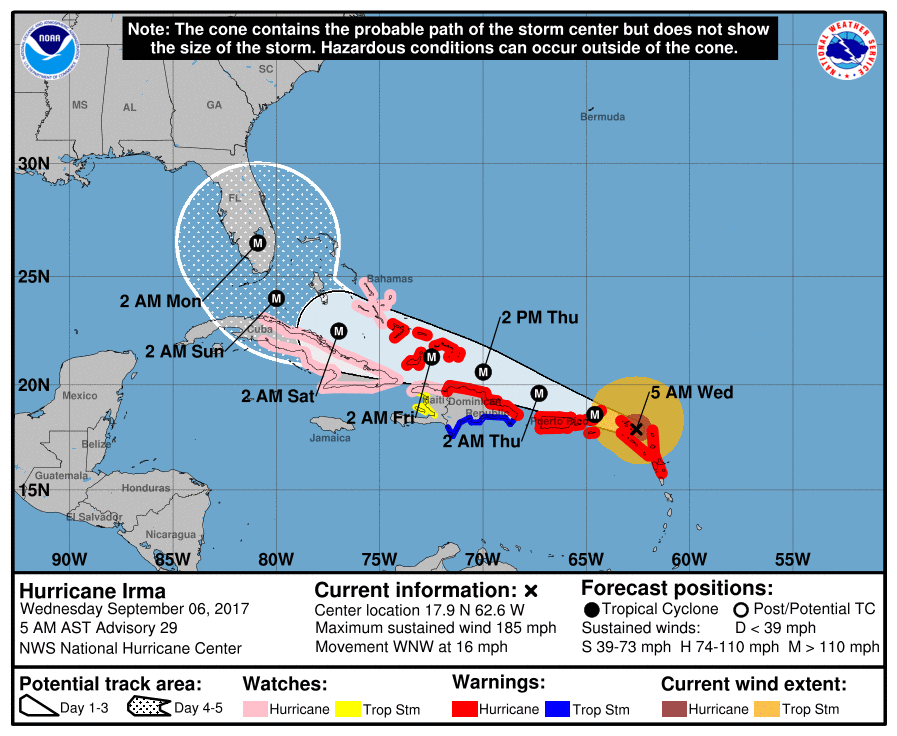 We had our impact windows installed back in 2008, and replaced the overhead garage door in 2015, but still hadn't gotten around to the entry doors. Trying to find plywood has been difficult so far and there were lines at the gas stations last night when I went to fill up the car and my gas cans in case we have to evacuate (I don't live in an evacuation zone, but if they evacuate the entire county, we'll leave). Our supply closet is stocked (refreshed over this past Memorial Day weekend as is our custom) and ready to go either way.
Fingers crossed this thing continues to track east and spares the state!