Hey, just so you know ... this post is now about
11 years and 5 months
old. Please keep that in mind as it very well may contain broken links and/or outdated information.
… at the theater is a Monty Python fan. I went out to see "The Dark Knight" and snapped this photo: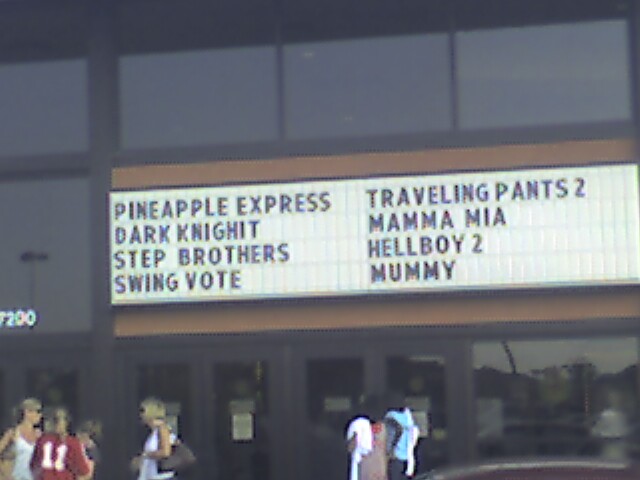 I can just picture the French taunter taking on Batman … "I fart in your general direction you silly Dark Knighit!" 🙂
Gotta go … I'm posting this from inside the theater on my Treo and it's time for the show!