Wow. I was hoping for a good game for the 3-point underdog Bucs in Super Bowl LV against the reigning champion Kansas City Chiefs, but I was not expecting a 31-9 blowout. 
No 
touchdowns scored by Mahomes and the Chiefs offense … only field goals. The Bucs were dominant in their home stadium, and Kansas City killed themselves with penalties. Tom Brady has his
7th Super Bowl ring
and the Bucs have their 2nd Lombardi trophy (both since I've lived here in Florida).
And look at this, the Bucs scored 31 points in every playoff game except the divisional round against the Saints where they scored 30: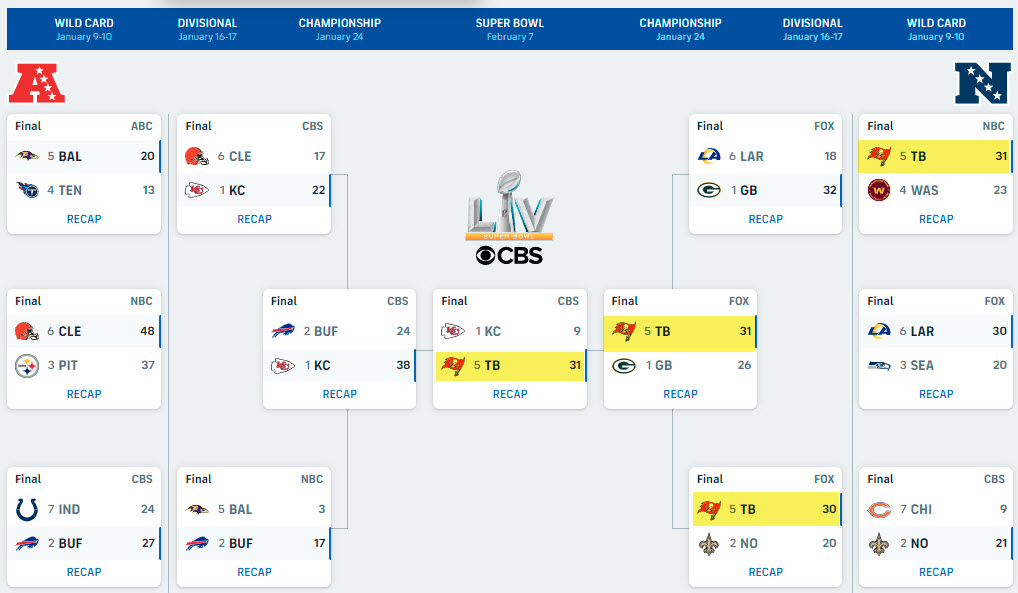 I know I've said this a lot, but what a crazy sports year 2020 has been. The Lightning win the Stanley Cup, the Rays went to the World Series, and now the Bucs have won the Super Bowl. Amazing. Go Bucs!!