Hey, just so you know ... this post is now about
2 years and 4 months
old. Please keep that in mind as it very well may contain broken links and/or outdated information.
We rang in 2018 at Busch Gardens this year … watching the fireworks display through the skeleton of Gwazi …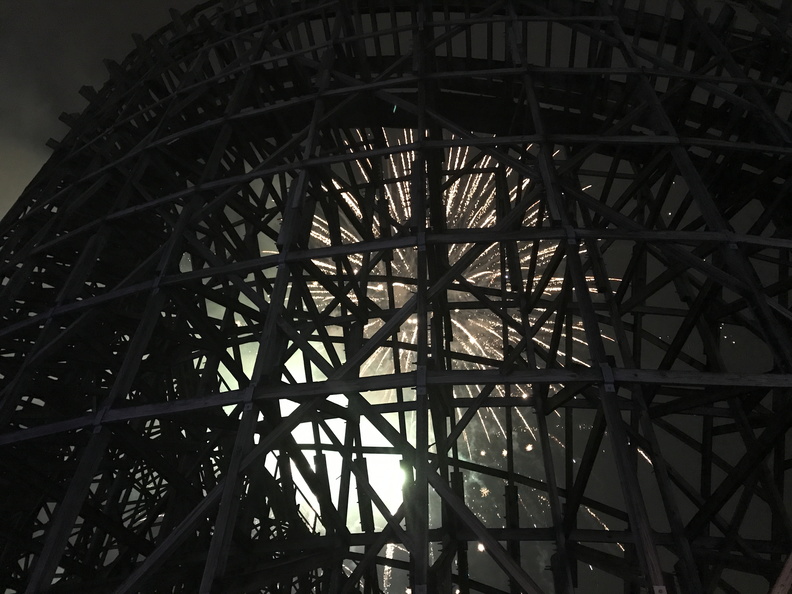 The park was crowded, but nothing like we've seen when we've gone to the Disney parks for NYE. There were a lot of ride closures, but with Quick Queue we were able to ride all of the coasters.
Earlier in the day, my Cleveland Browns completed their perfect season, going 0-16 for the first time in franchise history (and marking the 2nd time in NFL history a team has gone 0-16, the 2008 Detroit Lions doing it before … and my Tampa Bay Buccaneers went 0-14 back in 1976 (before they were "my" Bucs). Let's hope 2018 can't get any worse for football in Cleveland.